Spamming is the use of messaging systems to send an unsolicited message (spam), especially advertising, as well as sending messages repeatedly on the same website. While the most widely recognized form of spam is email spam, the term is applied to similar abuses in other media: instant messaging spam, Usenet newsgroup spam, Web search engine spam, spam in blogs, wiki spam, online classified ads spam, mobile phone messaging spam, Internet forum spam, junk fax transmissions, social spam, spam mobile apps,[1] television advertising and file sharing spam.
A scam is an illegal trick, usually with the purpose of getting money from people or avoiding paying tax.
My Dear,

Compliment of the day to you and all around you, thanks for your kind response, it was so impressing to my expectation, I am very happy to read your mail. I am really seeking for a true love relationship and i pray if you will show me love with trust, we both will live forever as one, I am ready to be yours and believe in real love from the heart, I need that special man in my life with a loving heart to me. I believe that age is just a number but real love comes from the heart which i cares with your open minded heart to me.

About me, I am Sergeant Sophia M. Lucas, a United States of American Army officer, Working under the Special Force Team here in Syria war zone in fighting against ISIS as the result of my profession in serving the world United Nation. I grew up as an Orphan at the Kentucky Baptist Children's Homes, I am 32 years old, single and never married before, I have attached to you my photos.

More about me, I like table tennis, horse riding, going to cinema, jogging and golf as favorite sport, listen to jazz and rock music, very romantic and honest, hates lies, I think i am sensitive and kind to people, my co-workers always says that i am good in protecting people, I live to be spontaneous and i am usually good in trying my best in any position i found myself, I am hard working to my job and always enjoy it, no matter it doesn't give me so much time, I have peace in my heart and always dream for God to give me the sweetest person in the whole universe, fun to be with, meaning, I am single but intend to get one by my side to settle down with.

Meanwhile, here in US Military Base Unit Damascus, we are not allow to make use of mobile phone, we only make use of radio message and email communication so please let us continue communicating through email for the mean time.

Well how is life generally with you over there ? As for me life goes on here good but only committed to my job, I will like to know more about you, and your likes, dislike and life experience, you should also send me at least a photo while getting back to me thanks and extend my greetings to your family and friends over there.

Yours,
Sgt. Sophia Lucas.
---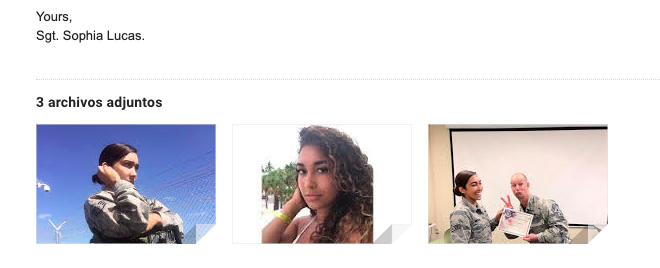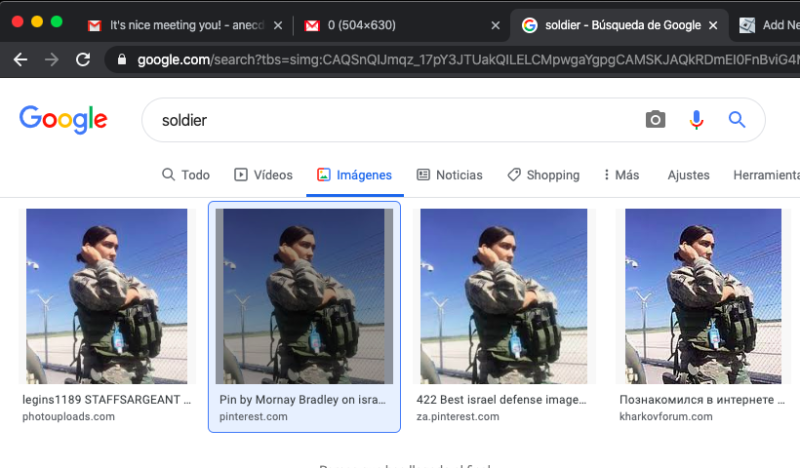 Publicado el día 2 de marzo de 2020
CATEGORÍAS
Seguridad, Web