# Connect-AzAccount: Connect to Azure with an authenticated account for use with cmdlets from the Az PowerShell modules.

# Get-AzADUser: Filters active directory users.

Get-AzADUser

|

select

GivenName

# Creates a new active directory user.

$pass

=

ConvertTo-SecureString

"P@ssword1"

-asplaintext

-force

New-AzADUser

-DisplayName

juan

-UserPrincipalName

"juan.com#EXT#@pepitogrillo.onmicrosoft.com"

-Password

$pass

-MailNickname

"juan"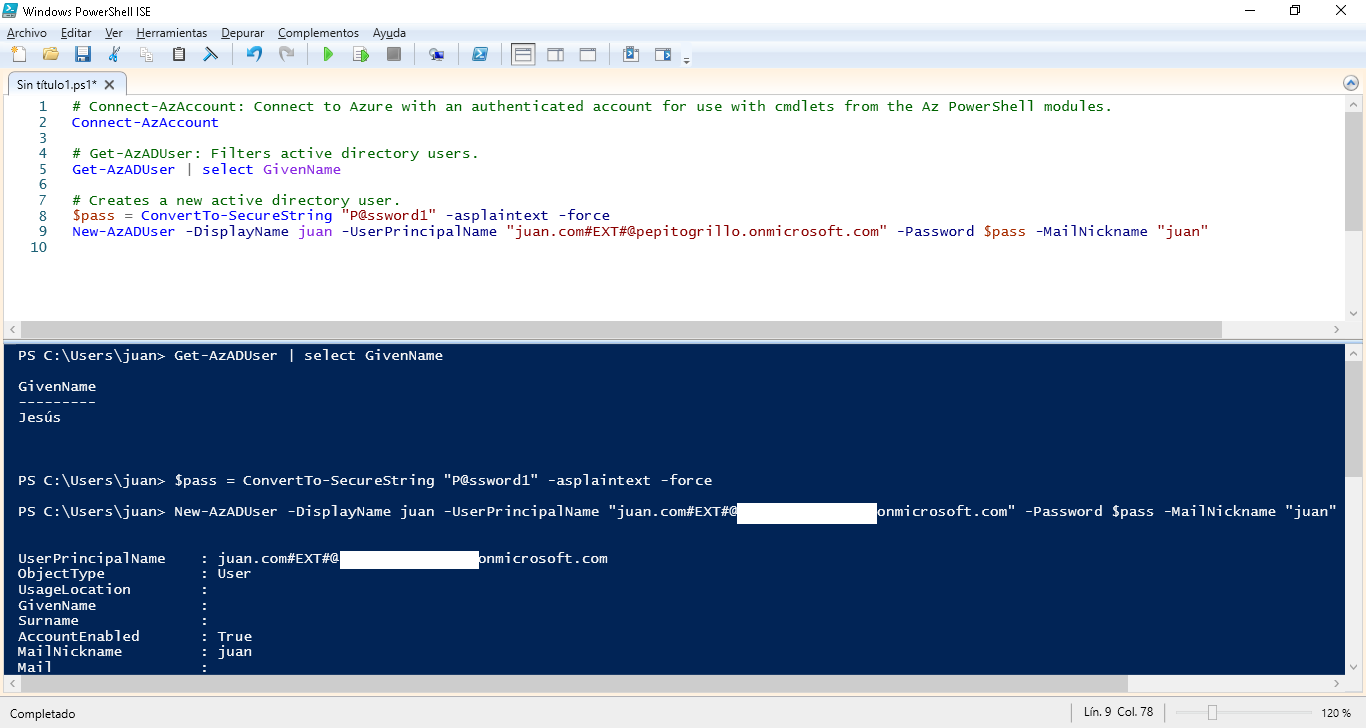 Publicado el día 29 de junio de 2021
CATEGORÍAS
Azure, PowerShell, Usuarios