A simple java program that reads and executes ducky scripts (from the popular hak5 rubber ducky).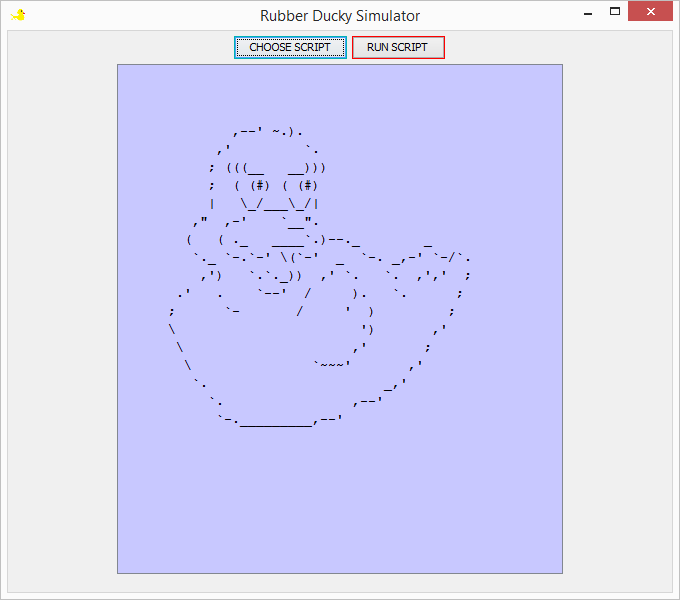 INFORMATION ABOUT THIS PROJECT
https://hackaday.io/project/1153-hak5-usb-rubberducky-simulator
DESCRIPTION
I have been having great fun making scripts and launching them on a victim pc that I own personally (I use the ducky for personal fun and education only, not to do any real harm).
After a while one aspect of the ducky started to annoy me, their was no way of testing scripts before going to the bother of compiling them and putting them on the ducky's sd card. If your like me, you will make a lot of mistakes while making your script and will be constantly changing it and updating it on the ducky and testing it again.
Well in the end I found it annoying the amount of steps needed to test scripts so I decided to make a simple ducky simulator, a mini java program that can read and execute ducky scripts, I believe this could be handy for those like me who want to see quick results and also for those who dont have a ducky just yet.
WHO IS THIS INTENDED FOR?
1) people like me who want a quick way to test ducky scripts before actually putting them on the rubber ducky (every time I pull it out of its case I feel like I'm going to break it or something).
2) those who don't yet own a ducky but would still like to test their own script ideas and share them with the community. (and hopefully this will also encourage them to want t buy a rubber ducky).
DOWNLOAD
Link to download:
https://www.dropbox.com/s/59nguza0j9s38pw/ducky%20simulator%20-%20beta.zip
EXAMPLE
Simply Simple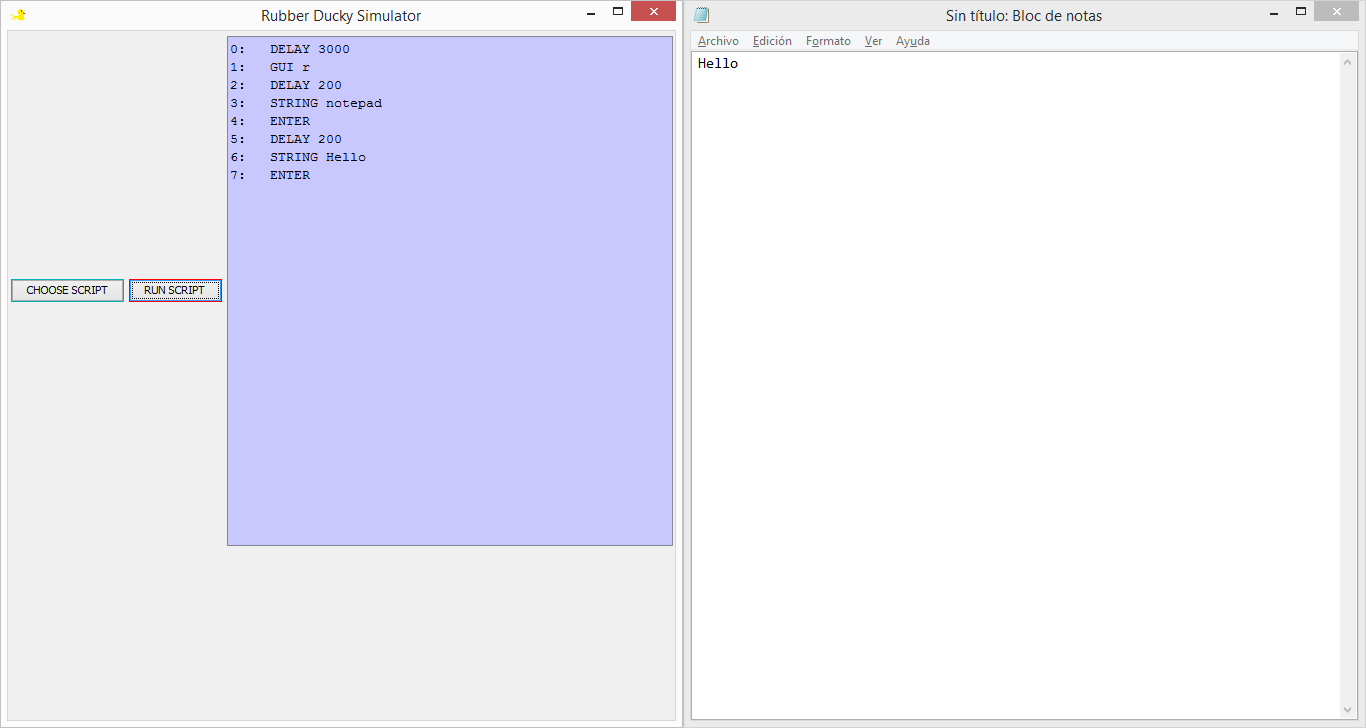 Publicado el día 27 de diciembre de 2014
CATEGORÍAS
Rubber Ducky scripts